We Bring Art to Life!
framing | printing | art hanging
We Bring Art to Life!
Bring in your art for quality framing with style.
A 15 year Professional Picture Framer, Corey and his team consistantly provide artful solutions for all projects and budgets. Living in the rear of the frame shop provides Corey with the live/work/life approach to serve you better. It's not a job - It's a life style.
ART LIVES IN LONG BRANCH - VISIT US TODAY AND SEE WHY !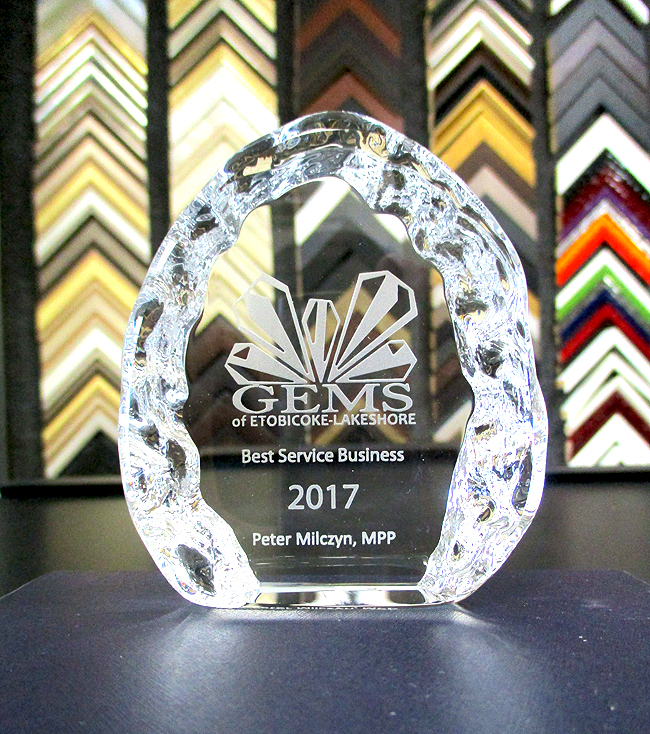 2017 - GEMS
Best Service
Award in
So Etob !
WE ARE COOLER BY THE LAKE !
Phone
416-535-9366
Location
3305 Lake Shore Blvd West
in Long Branch
Toronto, ON
South 427 - South Kipling - West Toronto
Contact Us
Need a quote for a new project ?
I can give you an approximate one and a quick response.
Phone
416-535-9366
Location
3305 Lake Shore Blvd West
in Long Branch
Toronto, ON
South 427, South Kipling, West Toronto
Hours
Monday - Friday - 10 am to 7pm
Saturday - 10 am to 6 pm
Sunday - Closed